Product Notes
Flux is a fluid, forward-thinking casegood series that adapts to the way you work with an extensive offering of innovative mobility, smart storage, and modern materials. Design for the dime-size home office or the large executive suite. Convert a workspace into a meeting area with the swing of a table. Integrative height adjustability throughout the office. With Fluz, work the way you want, when you want. Designed by David Allan Pesso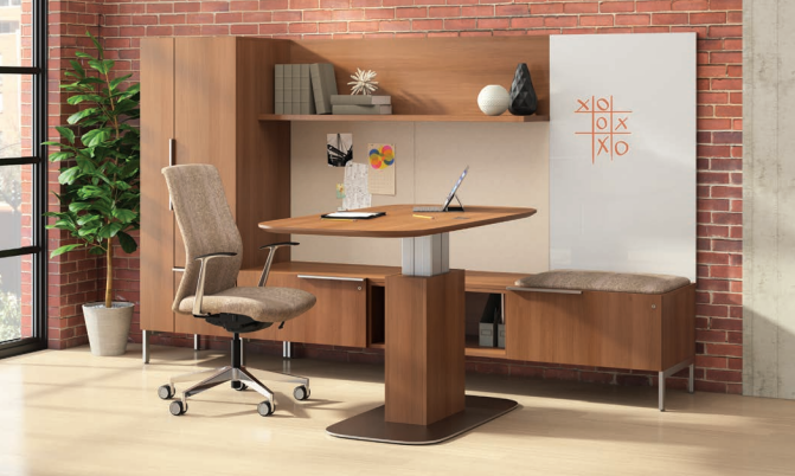 Integrate height adjustability throughout the office.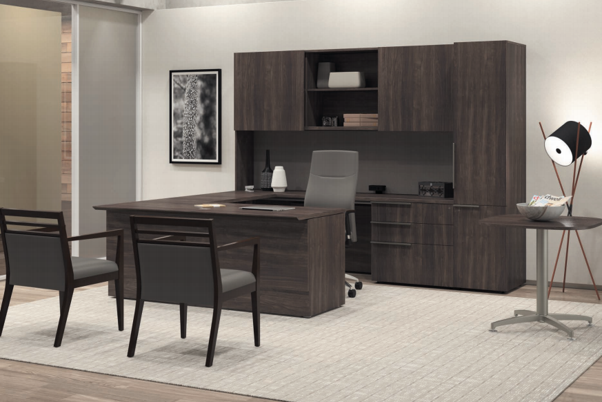 The versatility of this line allows for a classic desk configuration, using either Laminate, Wood Veneer, and with s Veneer chassis and Laminate top.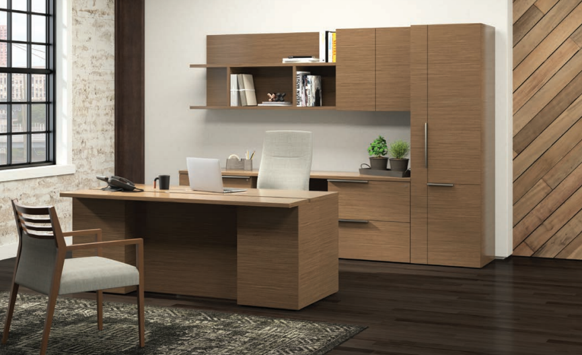 Along with classic desk configurations, horizontal grain creates a streamlined, modern look.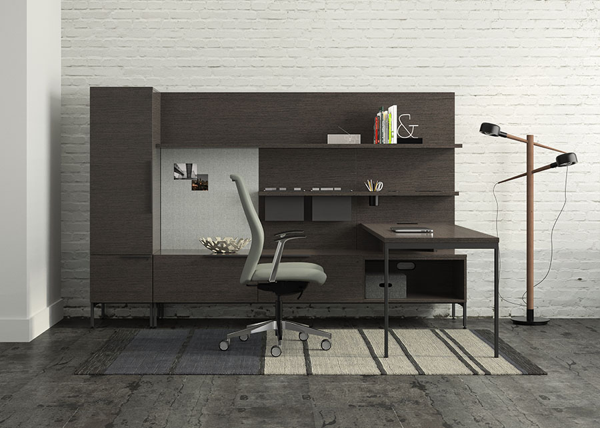 Elevated storage feels modern, light, and approachable, and keeps clutter under control.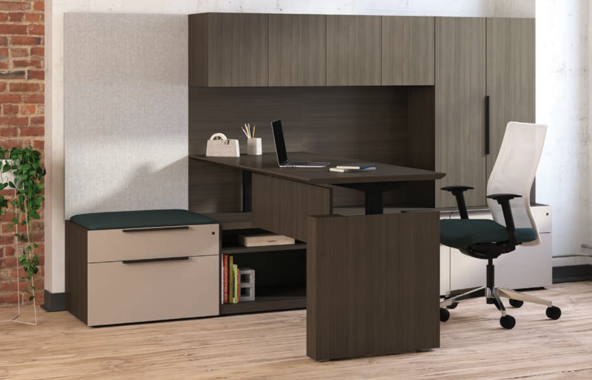 Adjustable height desks with single pedestal, two legs and shrouded legs options are offered.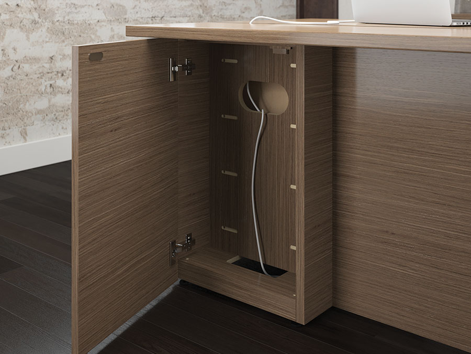 Access drawers for wire and cable management are available on desk pedestals.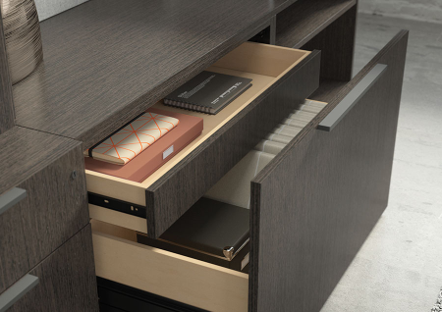 Drawer pedestals with a unidirectional, durable V-fold drawer box are standard.
Optional four corner dovetailed wood drawers are available.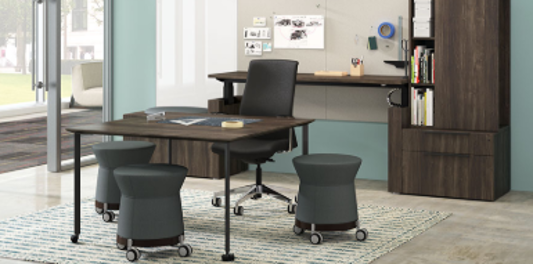 Meeting tables in a variety of shapes are offered with glides and casters.